Who would like a Post Party Giveaway? Several generous developers have joined in supporting Special Apps, Special Kids with more codes to share! Please enter through the Rafflecopters below:
Description (from Developer)
a Rafflecopter giveaway
123 kids fun Alphabet giveaway
123 Kids Fun Alphabet by RosMedia
This is a cute ABC app- each letter name is spoken as the child advances through the app, along with a short sentence, i.e. "L is for lamp". There are several animations and sound effects for each letter, and the illustrations are charming- the voice is pleasant as well. Depending on which camp of reading strategies you belong to, you may or may not appreciate some of the word choices, such as knife for the letter k. While trialing the app two small errors were found that should be corrected with the next update. I really like the alphabet letter tracing- it helps keep children in the lines with cute car themed guides. I don't know much from an OT perspective about the letter strokes, so it would be interesting to get feedback in that area about that as well. It captured my 5 year old's attention. It also got him practicing his letters, and it jumpstarted a good discussion about silent letters, too!
123 Kids Fun Alphabet Description (from developer)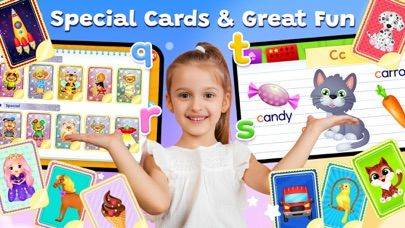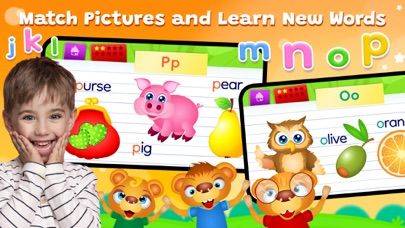 a Rafflecopter giveaway
123 Kids Fun MUSIC
by RosMedia
Description (from developer)
a Rafflecopter giveaway